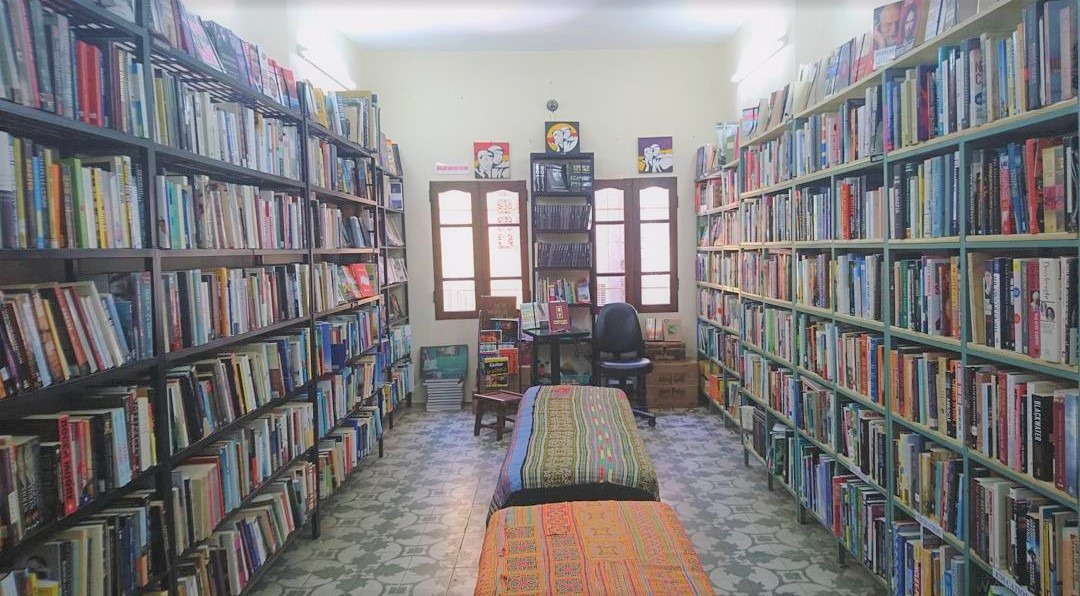 One thing that strikes a visitor immediately is that the "Bookworm" carries no meretricious extras that a major bookstore is prone to flaunt.
The first English-language bookstore in Hanoi clearly occupied a niche when it began almost a decade ago to cater to expatriates and locals hungry for contemporary international works that one could only get in other regional capitals like Bangkok.
From their initial, singular focus on fiction and literature, the shelves at Bookworm now also carry books on economics, history, books for children, and famous translated works by Vietnamese authors.
Apart from books that have won the Nobel, Pulitzer, and Booker prizes, "The Sorrows of War" (Noi buon chien tranh) by Bao Ninh, "Dumb Luck" (So do) by Vu Trong Phung, and "The Woman on the Island" (Nguoi dan ba tren dao) by Ho Anh Thai are also available in the store.
Smitten by Vietnam after his first visit, Rob Boulden, a literature teacher from Australia, opened the shop, hoping to bring Vietnam closer to foreign visitors. Rob and his wife, Sally Mash, are now advisors to their Vietnamese foster son Hoang Van Truong who manages the shop.
Rob and Sally visit Vietnam often not only to help their foster son, but also to participate in some other projects in the country. Rob often writes stories for "The Guide," a tourism and hospitality magazine of the Vietnam Economic Times, while, Sally, an agricultural economist, works for some cooperation projects of the Ministry of Agriculture and Rural Development.
The bookstore at 4B Yen The Street, Ba Dinh District was founded by an Australian writer named Pam Scott in 2001, when there were no English-language bookshops for expatriates in Hanoi.
Truong proudly said, "Almost all bookworms in Hanoi, from Alaska, South America, and Africa come to our shop. Two thirds of our customers are foreigners, mainly tourists and people living in Vietnam."
The shop's brightly painted interiors also host a nonprofit art space that exhibits works of young emerging artists. Bookworm customers feel they are not there just to buy books but on a cultural exchange visit. The paintings capture and introduce in unique ways the traditional and modern cultural features of Vietnam.
Cyril Fegue, a Cameron professor who works at the Hanoi University, said he visits the bookshop often in search of good novels or books to serve his work at the university. He said he looked to learn more about Vietnamese culture through books written in English.
He also goes there simply to relax in the reading room, read foreign newspapers, and drink coffee in the company of other readers.
Bookworm also hosts "meet the author" evenings that allow readers to connect directly with both Vietnamese and foreign authors.
Fred Whitehurst, an American former military intelligence officer, who saved the diary of Vietnamese wartime medic and martyr Dang Thuy Tram and held it for 35 years, met with readers recently at the Bookworm, discussing "Last Night I Dreamed of Peace - The Diary of Dang Thuy Tram." Truong said his family plans to establish a Bookworm branch on Xuan Dieu Street that houses many foreigners.
However, he is still sad that relatively few Vietnamese people want to read English-language books.
"If they spared a little more time for reading... it would be great."
(Source: Thanh Nien News)
Link: http://www.thanhniennews.com/arts-culture/an-open-book-21230.html