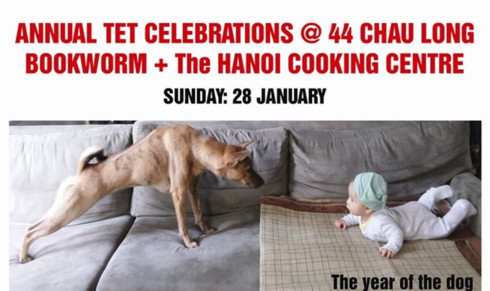 Bookworm bookstore together with the Hanoi Cooking Centre will put on an afternoon of jazz music, traditional banh chung (sticky rice cake) making and to he (toy figurine) sculpting as part of their annual celebrations in the run-up to Tet.
As it is all about the traditional festival, the January 28 event will feature a calligrapher and Tet horoscope print maker, as well as free mulled wine, Tet-themed sangria and Tet sweet treats.
A jazz band will play from 2pm to 4pm, followed by sticky rice making and tasting, hosted by a village elder.
Throughout the day of celebration, there will be 15% discount on all books and stock at Bookworm, as well 10% off all HCC cookbooks and cooking class.
Bookworm – the best little book cafe in Southeast Asia, is at 44 Chau Long street.